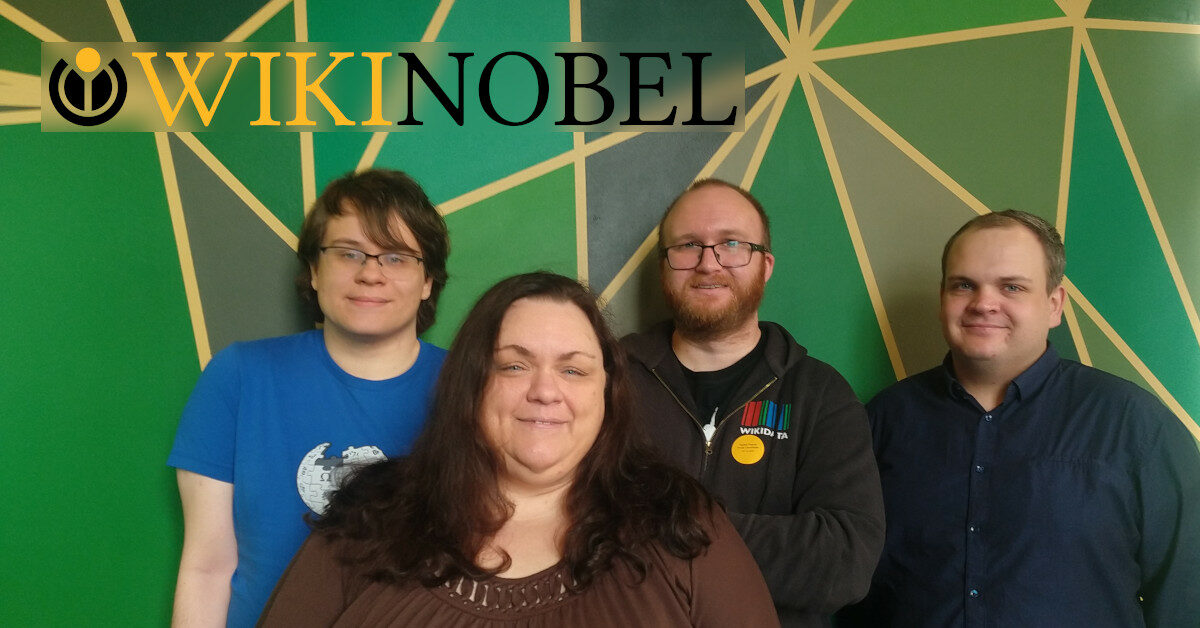 On Friday 6 October the world turns its eyes to Oslo as the Nobel Peace Prize is announced. And then many will shift their focus to Wikipedia to read about the Laureate. Wikipedians are on standby – we will update the encyclopedia in a flash! Join us at the WikiNobel editathon.
The Nobel Peace Prize
The Peace Prize is the only Nobel Prize that is awarded by the Norwegian Nobel Committee, which is elected by the Norwegian Parliament. It's awarded to:
…the person who has done the most or best to advance fellowship among nations, the abolition or reduction of standing armies, and the establishment and promotion of peace congresses…

Excerpt from Alfred Nobel's will. Paris, 27 November 1895
The Nobel Peace Prize is well documented in the Wikimedia projects, and last year 23 WikiNobel participants from 18 countries made sure that reliable info about the winners was added within less than an hour.
Join in!
You can take part in a number of ways.
Please note that the Wikimedia Universal Code of Conduct applies to all events and digital meeting places hosted by Wikimedia Norge.
Program
10.50 CEST / 08.50 UTC
Welcome to a quick digital tour of the Nobel Institute, the Nobel Peace Center and the Wikimedia Norge editathon at Sentralen. Meet the other participants and prepare to edit.

11.00 CEST / 09.00 UTC
We will watch the live broadcast from the Nobel Institute, where the Nobel Committee Leader Berit Reiss-Andersen will announce this year's Peace Prize Laureate(s).

11.10-13.00 CEST / 09.10-11.00 UTC
We will edit the Wikimedia projects, particularly Wikipedia, and add details about this year's Laureate(s).
Useful links
---

Category: News